Welcome to our Year 6 class page.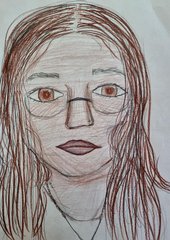 Ms Kapoor
USA Class Teacher
This half term, Year 6 are learning about inclusion and diversity through exploring the big question 'Why is diversity celebrated?' Children will be exploring a range of themes around diversity, inclusion and equality through their English writing text 'Wonder' by R. J. Palacio. Children will be constructing a range of different text types starting with a fact-file.
Our Science topic links with understanding diversity as we explore evolution and inheritance. Within this topic, children will learn about physical traits, genetics and how grow their biological understanding regarding extinction.
​
Topic focus for this half-term is Geography where we will explore the physical features of the world. Building upon our previous learning from Year 5 around animals and their habitats, Year 6 children will be exploring the different biomes around the world and how the eco system survives within each on. The learning around physical geography will continue as children learn and watch a demonstration about the water cycle.
Within Maths, we are reaching the end of Number therefore, children will be learning to solve division calculations using long division before we move onto fractions, decimals and percentages. ​