Welcome to our Year 3 class page.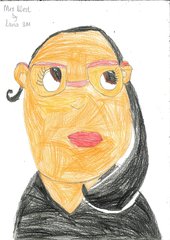 Ms West
Mexico Class Teacher
Mr Warner
Brazil Class Teacher
Ms Zorzut
Australia Class Teacher
In our year group we are supported by the fantastic Ms. Fennell.
In Year 3, we embrace learning. Children learn about Ancient Egypt, the Rainforest in Brazil; the delicious food and exciting culture of Mexico and surfing the waves in Australia. In Science, we start off with scary skeletons and how 'dem bones' protect and support us.
Maths is one of our favourite subjects and we always learn best when it is hands-on, whether that be with counters or with pictures. We are all very competitive with our times tables and we love nothing more than seeing how fast and how accurate we can be on Times Table Rockstars.
Here, at Rushey Green, we love to visit places: We hope to resume educational visits when it is safe and have fun learning about Ancient Egypt at The Horniman Museum where we get to handle real life artefacts. We also visit the Science Museum in order to provide a more hands on experience with the Science.
At school, we enjoy being active and exercising and we take part in a range of sporting activities. We enjoy learning team sports and using our ball skills. From this year, Year 3 will have swimming for the whole year which is really exciting. We continue to learn how and why exercise and healthy eating helps us lead better lives.
We are a busy year group and love learning about Spanish and Music which are taught by specialist teachers in school. Every term we will have a variety of project work which will test your creativity and knowledge of the topics we have done in class.
Thank you for taking an interest in our year group. If you have any questions about anything you have read, please click the contact us link.
Have a great day!